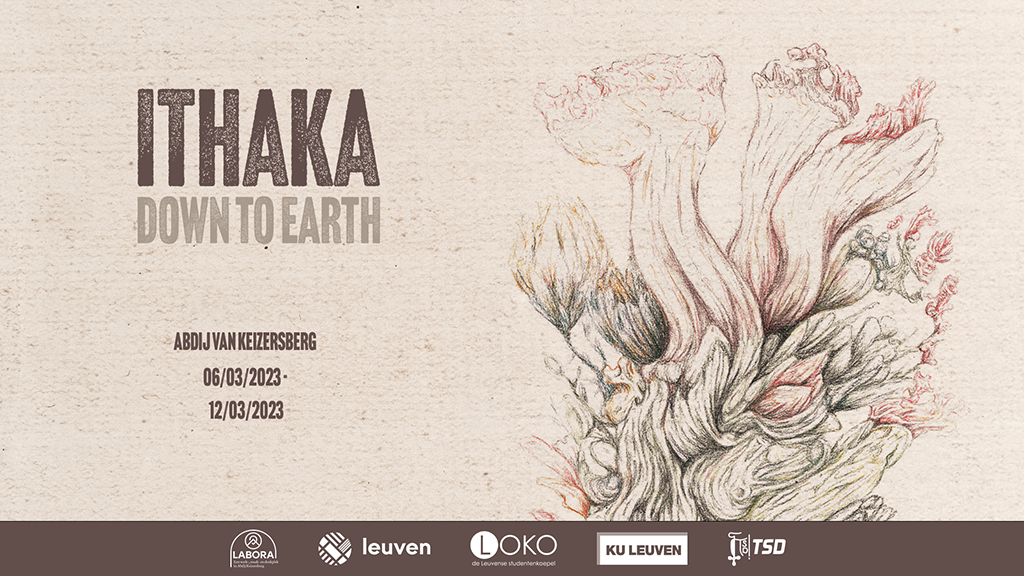 The 31st edition of the free art festival Ithaka where LOKO Culture gives a selection of promising artists a platform to exhibit their project. This year the artists were inspired by everything related to nature.
At 'Ithaka: Down to Earth' you will experience nature through the artistic lens of our artists. They express their unique experience of nature in a diverse range of art forms, and they make you reflect on what has covered the earth for an eternity before us. They take nature out of its typical frame of landscape paintings and start from a blank page to reshape nature. The projects challenge you to reflect on the relationship between humans and nature.
In addition to the regular offerings, there are daily extra activities such as open mics, concerts and all kinds of workshops. So no two days of Ithaka are the same and you too can unleash your creativity at the festival.
---
💸 Free entry!
👤For who? Everyone!
🚩Location:
Abdij van Keizersberg (Mechelsestraat 202, 3000 Leuven, Belgium)
Partners/ sponsors: KU Leuven, Stad Leuven, Provincie Vlaams Brabant, Labora, TSD